Transform any space into the ultimate home gym or yoga studio with the AXIIS MAT and AXIIS DOCK. Your AXIIS FIT setup gives you more room to train, but is light and compact enough to roll up, store away and take on the go.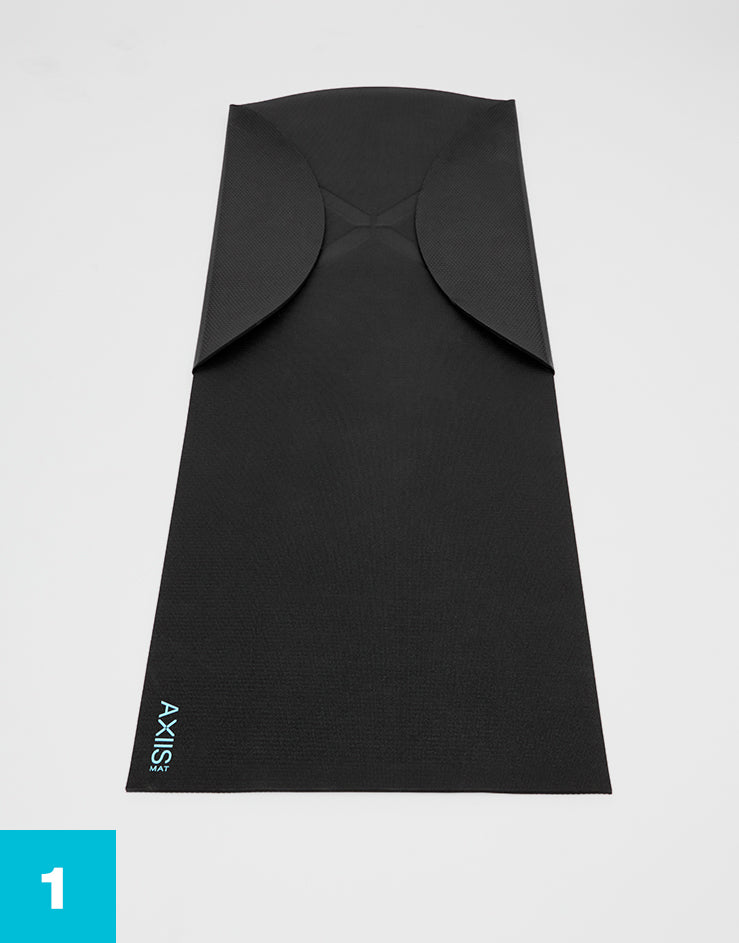 Place your AXIIS MAT on a clean level surface and remove AXIIS carry strap. Ensure you unroll it in an open space that will comfortably accommodate a 2.0m x 1.22m workout zone.
Once your AXIIS MAT is completely unrolled, fold out the 2 wings to expand the base area (circular workout zone).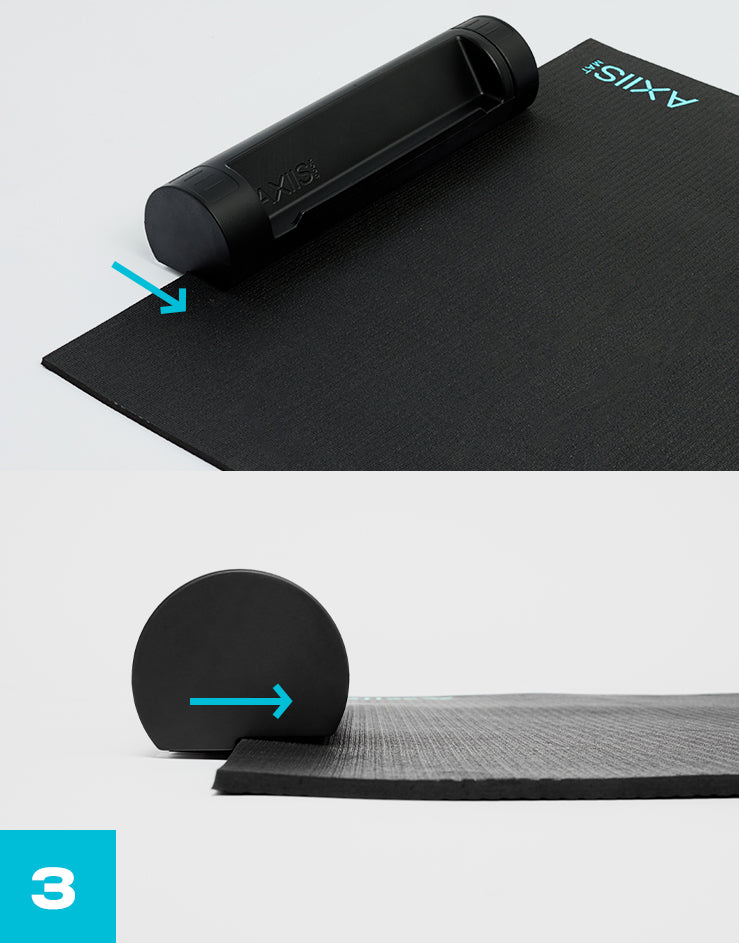 Check the AXIIS MAT is still fully engaged in the AXIIS DOCK...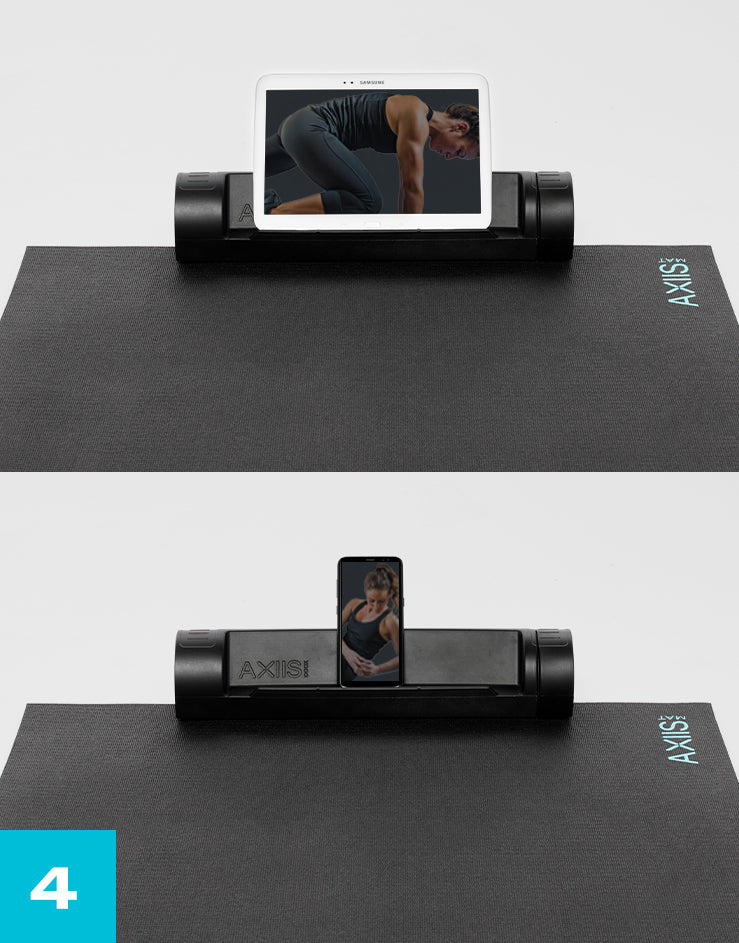 ...and you're ready to work up a sweat.
Make sure the AXIIS MAT (or your mat of choice) is fully engaged in the AXIIS DOCK.
Rest your phone or tablet on the viewing area of the AXIIS DOCK, ensuring your device is secured by the front holding edge.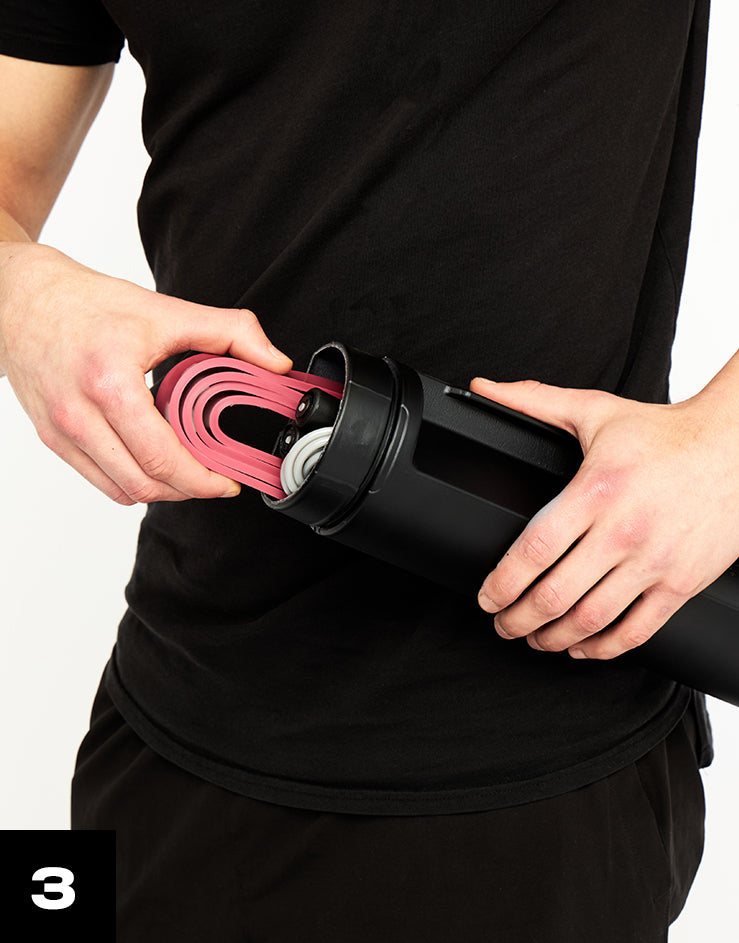 *REMEMBER! Your AXIIS DOCK is more than just a training aid. Remove the end cap and keep your personal belongings inside (keys, money or wallet). Handy for storing your home fitness equipment too (skipping rope, resistance bands, hand towel etc.).
Attach the AXIIS lanyard or AXIIS shoulder strap and use it for your gym or park workouts. Also great for beach days!
AXIIS MAT + DOCK
ROLLUP + STORAGE
AXIIS MAT + DOCK
Keep AXIIS DOCK attached to the top end of the AXIIS MAT, ensuring the edge is fully & evenly engaged in the AXIIS DOCK.
Roll the AXIIS DOCK towards the opposite end of the AXIIS MAT. AXIIS MAT (WITHOUT DOCK) Simply create a 90mm diameter with the first roll. Proceed to step 2B (above).
Continue to roll up the AXIIS DOCK and AXIIS MAT together while keeping the ends of the roll even.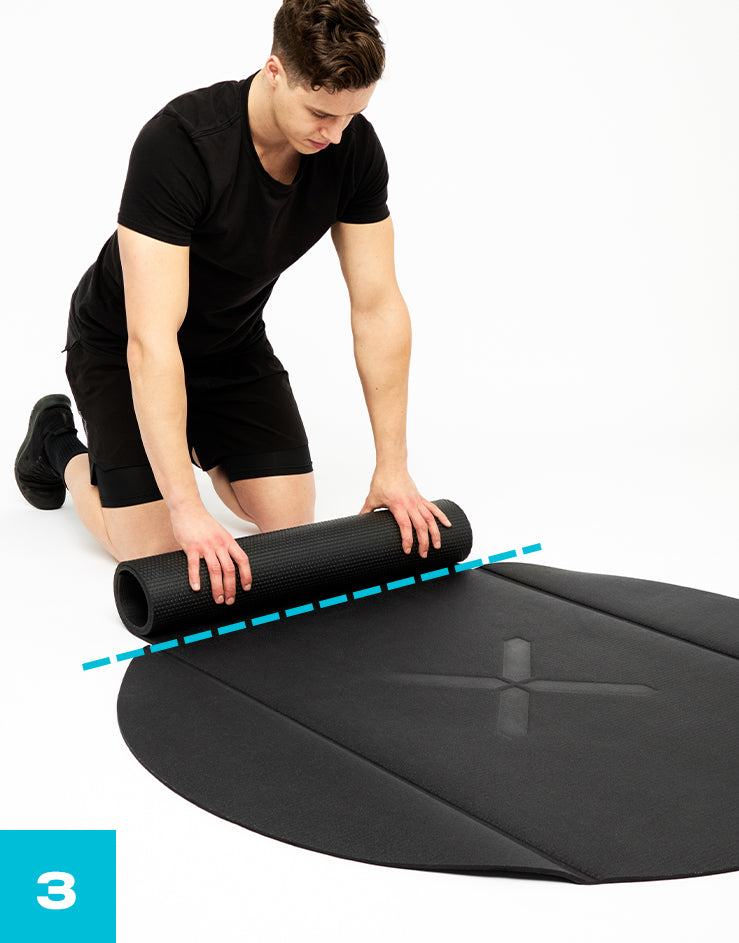 Pause rolling once you've reached the mid-section of the AXIIS MAT.
Fold both wings of the AXIIS MAT in along the fold line. NOTE: While your AXIIS MAT is new and the fold line is wearing in, we suggest over-folding the wings by 25mm to avoid the mat fanning out as you roll.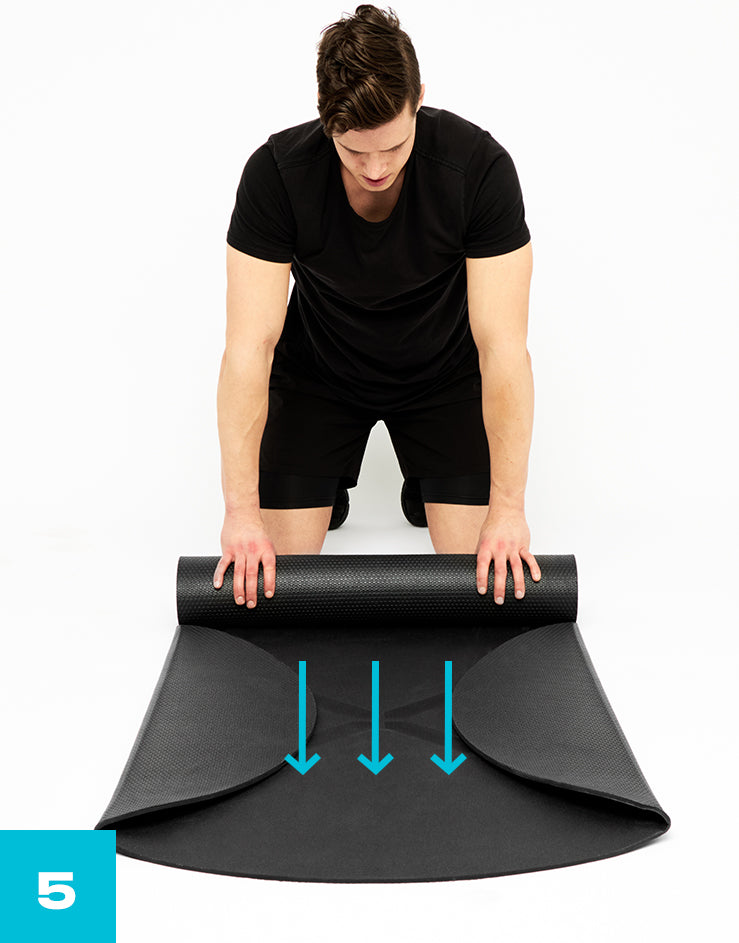 Continue to roll the AXIIS MAT with one hand while holding the over-folded wings with the other. Release the wings once the roll has reached the centre of the round workout zone.
Once the roll reaches the X logo (centre of the round workout zone), the mat will naturally start to fan out with each roll. This should result in the wing edges aligning correctly with the width of the rolled up AXIIS MAT.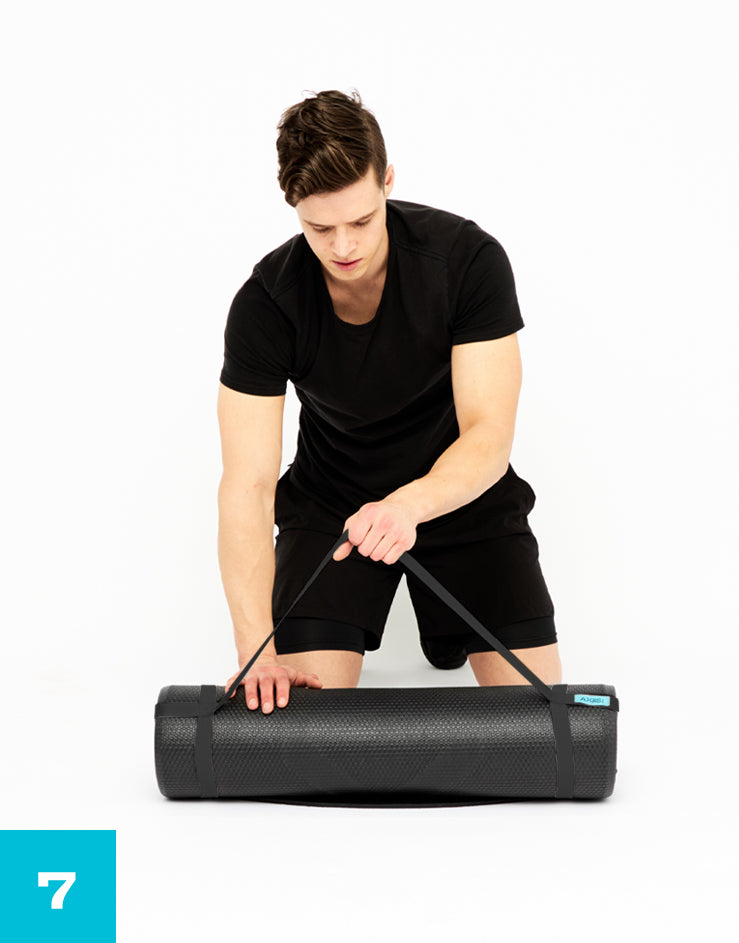 Place AXIIS MAT carry strap over the AXIIS MAT to secure. Store AXIIS MAT in a dry location out of direct sunlight.